SHIPPING & LOGISTICS
In-DIPRAS INSTITUTE OF PROFESSIONAL STUDIES the Certificate course in Shipping reflects the new and changing demands of the industry by providing the students the shipping and transport courses with an in-depth coverage of the major aspects of operations and a sound knowledge of related management subjects. The aim of course is to provide career opportunities and career advancement in shipping.
COURSE CURRICULUM
These specialized courses will benefit all those who are already working in or propose to join commercial organizations like ship-owners, shipping agents, shipbrokers, chartering agents, shipbuilders/repairers, insurance companies, ports, import / export houses, trade associations, multimodal transport operators container leasing companies, commercial banks and Government departments connected with shipping, customs etc.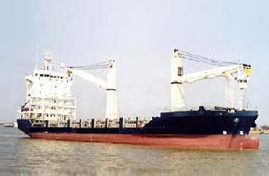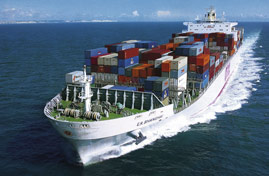 FACULTY
The necessity for potential employees to obtain a formal qualification before taking up a management position in any area of shipping industry is obvious. Too often new employees are left to learn by their own mistakes the way things should be done or best they are trained by their own employees who have never received any professional training on how to teach. The result is that they are unable to show their full potential and loose interest and eventually leave the organization. Through an experienced teaching staff DIPRAS overcomes this by motivating the students to reach high academic and professional standards as well as teaching them how to relate theory to practice.

All faculties are selected on the basis of their industry experience and very good academic qualifications.

CAREER OPPORTUNITIES
Even if you have no previous shipping related experience, this course provides you with the skills and knowledge to gain employment in the shipping sector, with a management specialization. The breadth of the course also means that more generic shipping related career opportunities will also be accessible.
SYLLABUS
Maritime Geography
Shipping Practice
Current Shipping Environment
Law of Sea Transport
Chartering
Liner Trade & Multimodal Transport
Concept of Multimodal Transport
Liner Agents
Industrial Visit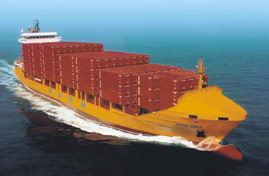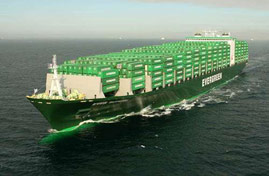 TRAINING EXPERIENCE
Such training certificates awarded by the different shipping companies to DIPS students is a feather in their cap and is a mile stone in career of a budding ship personnel. This direct practical experience hi all the departments of a shipping industry is a must for any shipping personnel DIPS organizes the training for its students.

ELIGIBILITY
Graduate or equivalent in any discipline from any recognized university in India or abroad.
AGE LIMIT
Twenty five years. No age bar for in service I sponsored candidates. The age bar may be relaxed for deserving candidates.

ADMISSION
Application materials can be collected in person or by mail/courier from Kolkata at the following address, on payment of required amount either in Cash I Pay order / Demand Draft, payable at Kolkata favouring "DIPRAS INSTITUTE OF PROFESSIONAL STUDIES". Candidates must take Money Receipts for the amounts so paid. Such Receipts should be retained for any future reference, without which no claim I enquiries will be entertained. PAYMENTS BY CHEQUES WILL BE NOT ACCEPTED.
PAYMENT
Selected candidates are required to pay either in Cash / Payorder / Demand Draft, PAYABLE AT KOLKATAfavouring "DIPRAS INSTITUTE OF PROFESSIONAL STUDIES" within the stipulated date, towards the Admission Fees, Course Fees, other relevant charges, deposits etc. at KOLKATA. Money Receipts must be taken by the students and produced for all enquiries and future references. Payments once accepted, are not transferable and will not be refunded under any circumstances. Students must make payments of fees within the stipulated time period. At the time of admission the candidate has to pay Rs. 35000/- (Rupees Thirty Five Thousand Only) Balance. Rs.4O000/-(Rupees Forty Thousand Only)is payable in 5(Five) equal consecutively monthly installments of Rs.8000/- (Rupees Eight Thousand Only).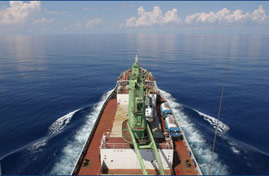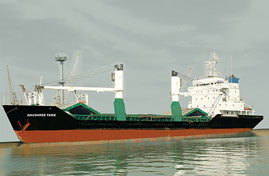 TERMS AND CONDITIONS
1. Payments in Indian Rupees (INR) are accepted.
2. Payment may be paid in cash. -
3. Payment may be made through pay-orders, banker's cheque, demand drafts favouring "DIPRAS INSTITUTE OF PROFESSIONAL STUDIES" payable at KOLKATA.
4. Payment by cheque will not be accepted.
5. Monthly installments of course fees must be paid within lS to 4 of every consecutive month between 1.00 pm to 2.00 pm or any other time specified for the purpose. No reminders will be issued to the defaulting candidates.
ACCOMMODATION AT KOLKATA
The institute, if so desired by the candidate may assist in securing shared accommodation at Kolkata, on actual basis, which may vary between INR 3000 — 3500 per month (Food & Lodging). The institute accepts no liability in any manner whatsoever for accommodation so arranged. Students willing to get accommodation assistance must intimate in writing to the Principal & Secretary at the time of admission, depositing three months advance in cash with the institute's office. Only after receipt of application along with the advance of O3 (Three) months, the institute will entertain such request.